How Can We Help You?
Please explore our sister companies for more specific services.
POSSIBILITIES
These are just a few of the things you can do with the materials we offer. Tell us about your project and we can help you find the right material.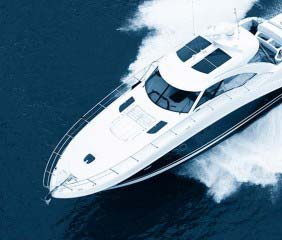 WINDSHIELD
Whether it's for boats or motorcycles we can supply you with the best quality Lexan to replace your windshield. Bring us your frame or a template and we will take care of the rest.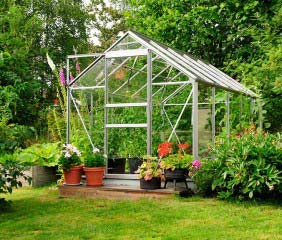 GREENHOUSE MATERIALS
If you are thinking of building your own greenhouse for the backyard and are looking for corrugated lexan, you can come to us.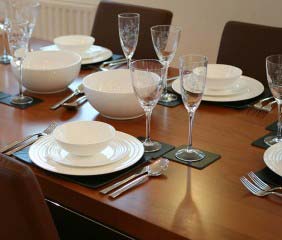 DINING TABLE COVERS
Protect your wood dining table with a sheet of acrylic cut to size. If you need it cut round or a specific shape, bring in your template and we can cut it to size.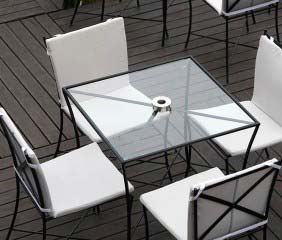 GLASS REPLACEMENT
Lexan is an excellent solution for replacing broken glass table tops. Lexan is nearly imposible to break and is UV resistant. Perfect for outdoor use.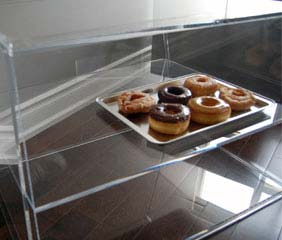 FOOD DISPENSER
Entice your customers with our beautifully crafted display cases while keeping your food fresh.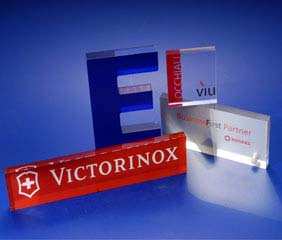 SIGNAGE
Want to stand out from the crowd? Our state of the art technology equipment allows you to create your own design.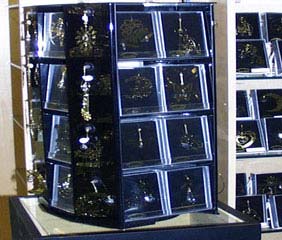 JEWELLERY CASE
Protect and Showcase your products with our custom made display cases just the way you like it.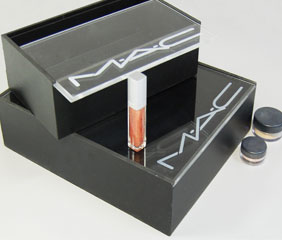 COSMETIC DISPLAY
Our experienced designers enjoy collaborating with you to make your ideas become a reality.
Services & Capabilities
Our facility is fully equipped with the tools and knowledge to get your job done right the first time. With over 30 years of expertise you know you are in good hands. Here are some of our capabilities:
FABRICATION
Our team of expert designers evaluate your plastic needs and suggest materials or production strategies necessary to get the job done.
CNC MACHINING
Do you need a specific shape? No problem! Bring in a template or email us a .DXF file and we can cut any of our plastic sheets with one of our CNC machines.
CUT TO SIZE
All plastic materials are custom cut to meet your size specifications. Plastic cuts are all done on our panel saw, table saw or CNC machines.
VACUUM FORMING
We are your primary source for custom and mass produced thermoforming, from simple to sophisticated.
OVEN FORMING
This process involves heating a plastic sheet, rod or tube, and draping the material over a mold to achieve a desired form.
EDGE FINISHES
We can create a bullnose edges or 45 degree bevels on any material. We can also polish acrylic up to 3" with absolute clarity.
BENDING
We use a variety of methods to heat bend. Some of these methods include: line bending, oven forming and cold bending
CEMENTING
We can cement up to 3" clear acrylic with excellent quality finish. We can also cement polycarbonate and other types of plastic.
PLACE AN ORDER
For Cut to size orders we need:
Measurements
Quantity
Material choice and thickness


When you are ready to place an order we require a 50% deposit prior to production and the balance is due upon completion.

For payment we accept Cash, Visa & Master Card


When your order is ready you can arrange for pick up at our location. All shipping and pick ups are arranged by the customer.
Pick ups are only Thursday - Friday every week.

CONTACT
Contact info
6821 Steeles Ave. West, Toronto, Ontario, Canada
416.744.9222
sales@acrylicdepot.com